Personal guide for yoga teacher training Course
---
When you are going to begin something, you must have all the necessary knowledge and information about it. Every field has many requirements and some of them may be lengthier. Some of them tends to be expensive as well. In this article we suggest you our 10 personal guide for yoga teacher training course.
Yoga teacher training is the training to be a yoga teacher for yoga as holistic lifestyle which consists asana, meditation, breathing, healing, overall knowledge of life and so on. After the completion of course, the person is certified and can work as a yoga teacher. The yoga teacher training set lasts about 200 hours YTT or 500 hours YTT or other different hours. It depends upon the institution you choose to learn with.
Yoga is all about exploring new ideas about our body, its strength and spirituality. The increasing demand of yoga also increases the demand of yoga teachers.  Anyone can be a yoga teacher. Men and women over 50 can also be yoga teachers, sometimes they work for seniors yoga teachers training.
There is no restrictions or critical criteria for yoga teachers. Yoga teacher training will make you stronger than before and you will be more likely to meet like-minded people.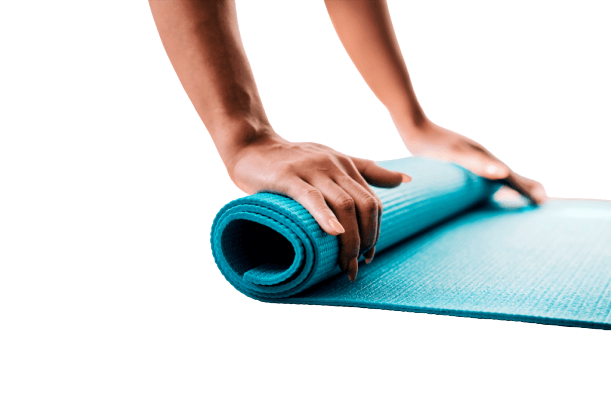 It is a unique bonding experience. This also can be an emotional experience for some people. If you want to become a yoga teacher, there are certain places where you can get yoga teacher training.
Right now, if you have not a clear plan and ideas about being a yoga teacher then we are here to provide you basic ideas. Here are some of the personal guide for yoga teacher training programs that can help you:
1. What is your motive after the completion of the course?
Yoga teacher training is a big investment of time. If you are choosing this as your profession then you must be too good at this. If you are trained in a particular style, you will have a difficult time teaching other styles. Therefore, if you are choosing it as your profession, then you must gain knowledge about all the styles.
2. To be clear whether you want to work in other studios or open your own
If you are going to open your own studio, be targeted and specialized if possible. There are certain things you need to care after. However, if you are thinking about working in other studios then make a study about that studio, their history and the amount of money you will be paid. Many yoga studios do not pay very well.
3. Is this training just for your development?
Next personal guide for yoga teacher training is to be sure about your next step. There are plenty of people who are taking yoga teacher training just for personal benefit. Just to improve their yoga and enjoy it. If you just want it for your personal use then it is not necessary to be targeted and specialized.
4. Is it worthy for you or not?
As already mentioned, it is a big investment of your time and money.  Before joining this training, ask yourself if you can do this or not? Is this training of your type? If your answer is yes, then you can be a part of this training.
5. Does the style of yoga resonate with you?
You must figure out which type of yoga you can do like a pro before joining a yoga teacher training. Deciding a particular type, which suits you, and working at that particular type will make you easy to move forward. You should concentrate both your mind and soul in that and work hard to achieve top position.
6. Prospects of yoga near you
When you choose any field, you must be aware about the prospect of that particular type of field. The mentality of society towards it .Yoga may not be the way to become rich economically but this job will be full of experiences and socialization. Mostly yoga is taken intrinsically as self-employment job. So more than searching the prospects of yoga, you need to create it.
7. How long it takes to complete the yoga teacher training
Another personal guide for yoga teacher training is to know about the time of the course. Generally, it takes about 4-5 months to complete the yoga teacher-training course. After the completion of course, you will be certified and after that, you can work as a yoga teacher.
8. Assessment
The trainees will be accessed in class participation, practicum, chanting and so on. Trainees will receive feedbacks and ideas on teaching practicum. Before choosing this field, you must be aware about this.
9. Course content
is the course targeted or specialized. Do it covers the entire international yoga syllabus? Yoga teachers should know almost all contents about yoga so you must make up your mind whether you want to specialized or want to cover each syllabus.
10. Requirements
another important personal guide for yoga teacher training is to know the requirements for joining the course. There are no any strict requirements for joining yoga teacher training program but you must be physically and mentally fit for this. Open mind, commitment to learn, motivation to become finest yoga teacher,etc are some requirements for this course.  Applicants with a beginner practice are always welcomed.