100 Hours Prenatal Yoga Teacher Training
---
100 hours Prenatal Yoga Teacher Training Course is a specialized course designed for those who work as well as wish to work with pregnant women. Also 100 Hours Prenatal Yoga Teacher Training Course can be suitable for the people who also want to work with women after giving birth. 100 Hours Prenatal Yoga Teacher Training is a specified training which helps you to deepen your teaching yoga profession and become an expert in prenatal and post-natal yoga.
Nepal Yoga Teacher Training and retreat Centre provides you a great opportunity to become a Prenatal Yoga Teacher (PYT). NYTT & RC is ready to offer the course whether you want to give classes for your regular practitioners who got pregnant, or you wish to build a special prenatal and postnatal programs for women who have never practiced yoga before.
Nepal Yoga Teacher Training and Retreat Centre is dedicated to offer you the best and quality training through personal care and constant feedback. Because of NYTTRC's policy of prioritizing the quality than quantity we take a certain number of candidates so that we can offer our knowledge and wisdom more powerful and effective manner to each and every participant. The major concern for NYTT Centre is to extend the optimum and authentic knowledge which can help to prepare you for a self-confident, practical, kind and composed yoga teacher for every class you take. It's highly significant task to work with pregnant women.
It is also very challenging work to perform and practice as a yoga teacher to coordinate with pregnant women. Therefore, the knowledge and qualities have to be attained and acquired to be a competent and compassionate yoga teacher who can work with pregnant women.
Nepal Yoga Teacher Training and Retreat Centre always believes that the task and responsibility with pregnant women are sensitive as well careful compared to other groups of people. In this condition, 100 Hours Prenatal Yoga Teacher Training Course has been designed considering all these prerequisites in mind.
There is no doubt that enduring the period of pregnancy and becoming a mother is the most crucial and emotional time for every woman. During this period women get many changes and challenges for the body, mind and emotional health. This is the moment and time when all mothers-to-be need our devotion, support, and individual care. Yoga in many ways can be the best practice and part of a support for the prenatal and postnatal condition of every woman.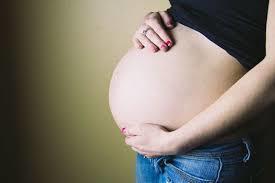 In 100 Hours Prenatal Yoga Teacher Training Course Nepal Yoga Teacher Training and Reterat Centre focuses on the art of teaching safe and beneficial prenatal and postnatal yoga classes. It's the course specially designed to offer the confidence and sense of emotional and psychological support to the women who have been undergoing the toughest condition of their life.
In such cases, the feeling of insecurity and uneasiness hangs around in the air. Therefore, a proper support and care through yoga can help to maintain their mental, psychological as well physical strength. It's always prime importance to guide with a safe and sound manner to cope the period of pregnancy making them both happy and healthy.
Objectives of the Course
---
You will be able to prepare yoga classes for all level pregnant students
You will be offered a proper understanding of alignment & adjustments during pregnancy and postnatal period.
Special pranayama and meditation practices for the mother-to-be.
Understanding how to offer modified yoga practice during pregnancy.
You will be taught and made you understand contraindications and benefits of asana & pranayama during each trimester of pregnancy
You will be able to make your own sequence for safe prenatal and postnatal yoga classes including the different style of yoga such as gentle Hatha and Restorative Yoga, Gentle Vinyasa Flow.
You will also get ready to teach relaxation and breathing techniques for pregnant women
You will also get understood of anatomy and physiology during each stage of pregnancy
Understanding yogic support and preparation for the labor and post-delivery period
Understanding yogic philosophical view on pregnancy and motherhood to motivate and encourage with psychological and mental support.
100 Hours Prenatal Yoga Teacher Training Course includes the training of different aspect of prenatal yoga. Asana, pranayama and meditation as well philosophical insight will be offered including the subject of yoga anatomy, teaching methodology, Ayurveda knowledge in relation to pregnant women.
Topics to be covered in the 100 Hours Prenatal Yoga Teacher Training Course
---
Asana classes of various style for prenatal and postnatal women such as gentle flow, Hatha, restorative yoga, and yoga nidra.
A specific set of asana, pranayama, and meditation designed and dedicated for each trimester.
Contraindications and benefits of a yoga practice during pregnancy
Practice of asana and their sequence for the recovery period after birth
Yoga Anatomy and Physiology in relation to pregnant period
Asana Adjustments and alignment during pregnancy
Psychological support during pregnancy
Philosophy related to yogic and Vedic view on pregnancy and motherhood including the theory of karma, Vedic rituals for newborn babies, and the discussion on Shakti, the feminine aspect of yoga.
Yoga Philosophy, Lifestyle, and Ethics for Yoga Teachers
---
Yogic daily routine: principles of diet, meaning of practice and essence of lifestyle
Guided group discussion about basic philosophical issues related to yoga.
The Self and The Ego
The Consciousness and Self-Awareness
The Responsibility of being a Yoga Teacher
The essence of Yoga – history, definitions, modes, contemporary meaning.
Historical and cultural background of Yoga
Definition of yoga and its interpretations
4 paths of yoga: Raja, Bhakti, Karma, and Jnana
3 Gunas: Tamas, Rajas, and Sattvic
Application of Yoga Philosophy in the contemporary lifestyle
Om and its meaning
Patanjali Yoga Sutras and 8 limbs of yoga and their meaning in the contemporary world
Ethics for yoga teachers.
Values and meaning of being Yogi
The role and place of the yogi in the contemporary world.
Practicum
---
Practice of teaching under teacher's supervision
Teaching in pairs
Teaching and sharing in small groups
Teaching and sharing big group
Open free class for people in the presence of a teacher.
Practical exam of teaching
Feedback – Receiving & Giving