5 Days Meditation Retreat in Nepal
---
Overview
If you find yourself burned out, stressed out, or simply maxed out, then it is a signal that you need a vacation. Any vacation will not do the trick of fixing your problems. We bring to you the 5-days meditation retreat in Nepal that will provide you a spiritual awakening that aids in solving your problems. A combination of different types of yoga and meditation techniques will help you to become a much better individual.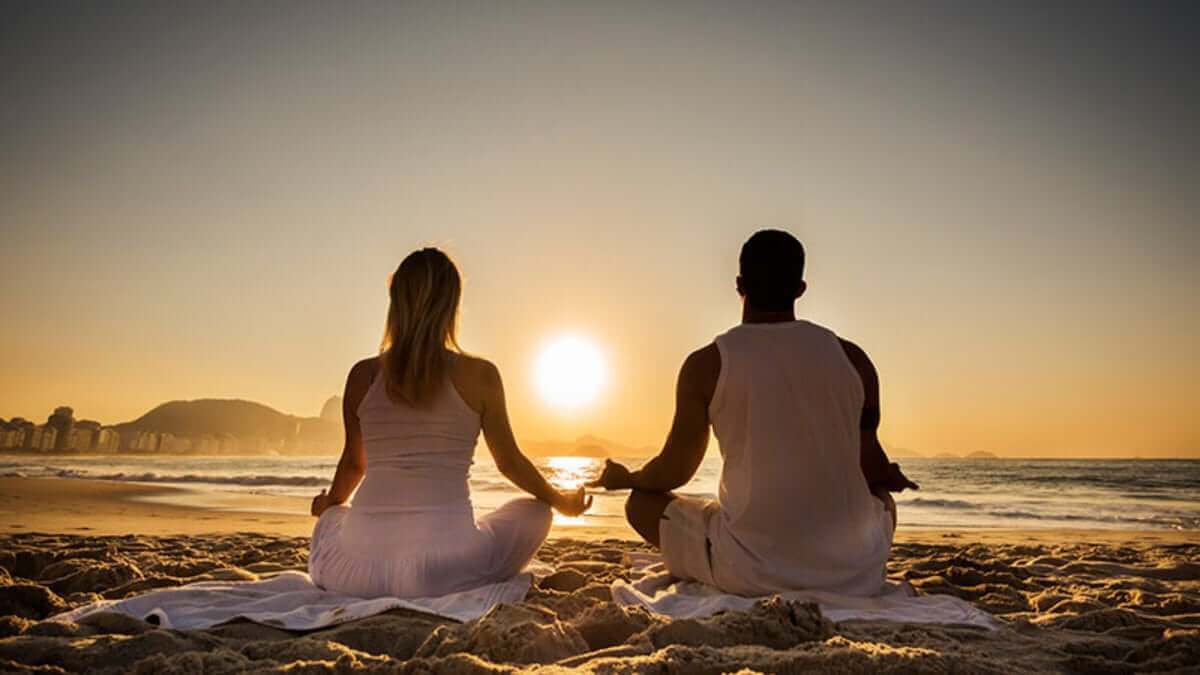 During your time taking this 5-days meditation retreat in Nepal, you will be living a structured life that is filled with knowledge. Drown yourself in the knowledge of Hath yoga, and meditation practices. Find yourself reading the philosophies written by ancient sages/yogis and try to apply their teachings in your daily lives. Lengthy hours of stretching and practicing may sound monotonous for some, but it is the only road to self-improvement.
The 5-days meditation retreat in Nepalis a must choose for people that wish to understand their capabilities and blow off some steam.  
Itinerary of Meditation Retreat
---
Day 1: Arrival in Tribhuvan International Airport, Kathmandu
---
The meditation retreat in Nepal commences upon your arrival in Kathmandu. Once you reach the hotel, you will be cordially greeted by the company officials. Take a quick break and if you are up for it, you can take part in a thorough meditation session. Our trained teacher shall guide you through the dos and don'ts of meditation. They will also teach you about the various methods through which one can increase the meditation capacity.
As it is the first day, we won't be doing more classes but starts the session with introduction and one meditation class. Also, you might be tired of the lengthy flights, or maybe return back from the trekking to Himalayas. Take part in a welcome dinner and call it a day. Overnight in Kathmandu.

Day 2 to Day 5
---
From the second day, the meditation retreat takes its course. As the subject matter to be taught depends entirely on the teacher, it is not possible to provide a detailed itinerary of it. However, we can give you an outline of what your day is going to look like during this meditation retreat in Nepal. You will follow a structured lifestyle fit for yoga.
6 am: Wake up
7 am to 8 am: Hatha yoga asana
8 am to 10 am: Breakfast
10 am to 11 am: Meditation Class
12 pm to 2 pm: Lunch break
2 pm to 3 pm: yoga asana
3 pm to 4 pm: Break
4 pm to 5 pm: Meditation Session
Morning 
If you are a late sleeper, then you need to start waking up early. You know what they say, "The early bird gets the worm". Once you finish your morning tasks, we can start the activities of the day.
Hatha Yoga
---
Hatha yoga is an integral branch of yoga and yes, it is what you think of yoga generally. In this yoga, you shall practice honing your breath, mind, and body. This session lasts for about 1 hour. The classical hatha yoga can be traced back to the 15th century and it involved guidance for yoga, pranayama, asanas, breathing exercises, and hand gestures.
In this meditation retreat in Nepal, we try to cover different subject matters but due to time limitations we might not be able to go on advanced level. Our teacher shall thoroughly take you through the important points and concepts. This session involves learning the basics of yoga and theoretical aspects of it too. If you have more time, we can go in more details and can take advanced meditation class.

Asanas in hath yoga
---
Hath yoga consists of numerous asanas and poses. They range from basic to advance. The teacher shall teach you postures depending on your level of experience and knowledge.
You shall practice asanas like Sarvangasana, camel pose, halasana, sirasana, matsyasana, Bhujangasana and many others. The whole class comprises of stretching, breathing, and again stretching. It can be difficult at first but you will get used to it. We shall deal with the subject of hath yoga for at least an hour.
Meditation and breathing 
---
At the end of the day, you will take part in a meditation session. Once you are familiar with the basic concept of meditation, the teacher shall teach you advanced methods of meditation like guided meditation, mindfulness meditation, and Buddha style of meditation.
The meditation session lasts for 2 hours every day and it will give you an inside look as to the components of meditation and breathing. Once you complete this meditation retreat in Nepal, you will transform into a new individual.