1 Week Ashtanga Vinyasa Yoga Retreat In Nepal
---
Introduction
---
Ashtanga vinyasa yoga is a style of yoga created by K. Pattabhi Jois around the 20th century. This yoga is often promoted as a modern-day form of classical Indian yoga. Jois established this form of yoga in his institution in 1948. The current style of teaching is known as the Mysore style, which was named after the city in India where it used to be taught. This style of yoga is energetic, synchronizing breath with movements.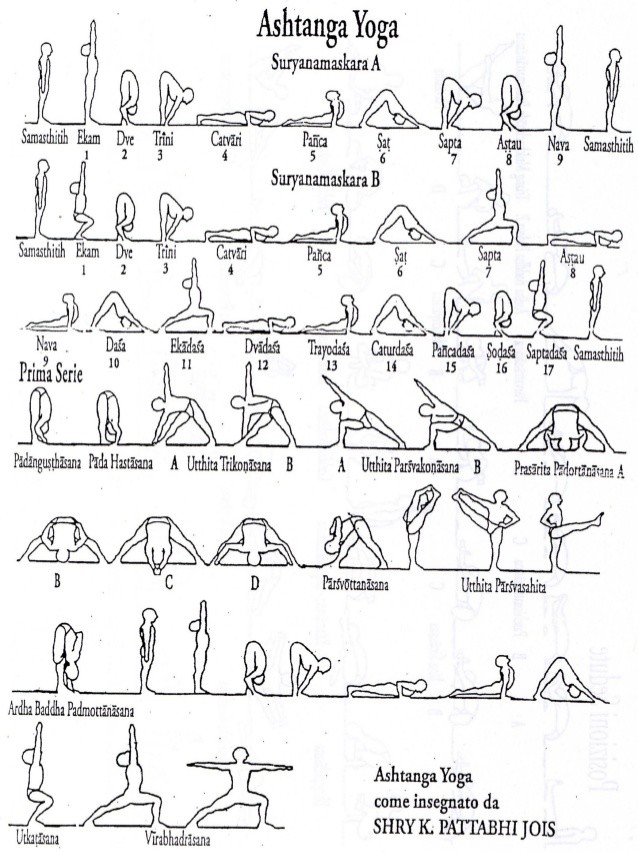 Ashtanga vinyasa yoga Retreat is a type of hath yoga. Ashtanga means eight-limbed in which Asana is one branch pranamaya is another branch. It is not exclusive of hath yoga. It has very own system of practice which is different from generally believed hath yoga; what we may have been practicing or we may have known about.
In recent days, the practice of ashtanga vinyasa yoga Retreat has been one of the most effective, highly practiced, and popular among people as this yoga focuses on flexibility and stamina along with calm, cool, and collected state of mind. This is the reason why they are being so popular in Nepal nowadays. 
Ashtanga vinyasa yoga retreat in Nepal. Practicing yoga beneath the Himalayas and around greenery is something more than feeling heaven. The ashtanga vinyasa yoga retreat in Nepal is an opportunity to adjust your pace and perspective, to slow down unnecessary thoughts, and to experience life to the fullest.
This retreat in Nepal aims to provide a relaxing atmosphere and helps to reduce stress and anxiety. Ashtanga vinyasa yoga retreat in Nepal is for all practices. Each day of the retreat will be surprising and fun, learning, and exploring new ideas.
More about ashtanga vinyasa yoga retreat in Nepal
---
Coming to Nepal is the secret dream of so many people as Nepal is rich in its natural beauty. Yoga is also a part of nature. Combining Nepal and yoga will form the best combination. Ashtanga vinyasa yoga is a lifelong practice. We confront deeply rooted mental and physical patterns extending our limitations on a journey.
Ashtanga vinyasa yoga may not be the easiest form of yoga but it is an immeasurably rewarding practice. The total retreat can be varied. It is two hours of ashtanga vinyasa yoga practice and two hours hath yoga, meditation, and breathing exercise. 
Including hath yoga asana, meditation, and breathing exercise we provide ashtanga vinyasa is very important in ashtanga vinyasa yoga retreat. Nepal is a place that takes yogic practices very seriously. The valleys and whole of Nepal have been the home of great spiritual adepts. So all the yoga practices in Nepal will be one of the most alluring experiences you will ever receive. Here, with the support of limitless sky and birds, you can enjoy both yoga and nature.
 The asanas in ashtanga vinyasa yoga follow a set sequence. There are in total six sequences of ashtanga vinyasa yoga which are: primary, intermediate, advance-a, advance-b, advance-c, and advanced. The students of this yoga are expected to memorize the sequence and to practice in the same room as others without being led by teachers. The main role of the teacher is only to guide them.
Importance of ashtanga vinyasa yoga
---
The main purpose of ashtanga vinyasa yoga is to promote flexibility and strength of the body. The ultimate goal of ashtanga vinyasa yoga is to purify the mind, body, and soul. This practice will help to promote concentration. It also increases muscle tones and cardiovascular fitness. Apart from this, it reduces body fat, stress, anxiety, and increases focus and creativity. It is also practiced to lower blood pressure.
Ashtanga vinyasa yoga is known as one of the most challenging yoga so it must be practiced once in a lifetime. Ashtanga vinyasa yoga in Nepal will be the best option for practicing it. You are always welcomed in Nepal.
What is Included in Our Ashtanga Vinyasa Yoga Retreat
---
Ashtanga vinyasa surya namaskar A & B
Ashtanga Vinyasa primary series practice
Additional hatha yoga asana, breathing and meditation practice every day
2 hours of Vinyasa yoga practice
2 hours for hatha yoga asana meditation and breathing class
Food, accommodation
Tax and service charge