1 Week Silence Yoga Retreat In Nepal
Silence yoga is also known as mouna is a type of yoga retreat as a daily period of non-speaking and, at more advanced levels, as several days of silence. In actuality, some may prefer this as the idea of not talking, even for a few hours but this is daunting. The main idea of silence yoga is not to talk unnecessary and save your energy. Almost all people have experienced the small slice of this yoga. It is almost impossible to remain quiet all-day but we can still strive to talk less and do more.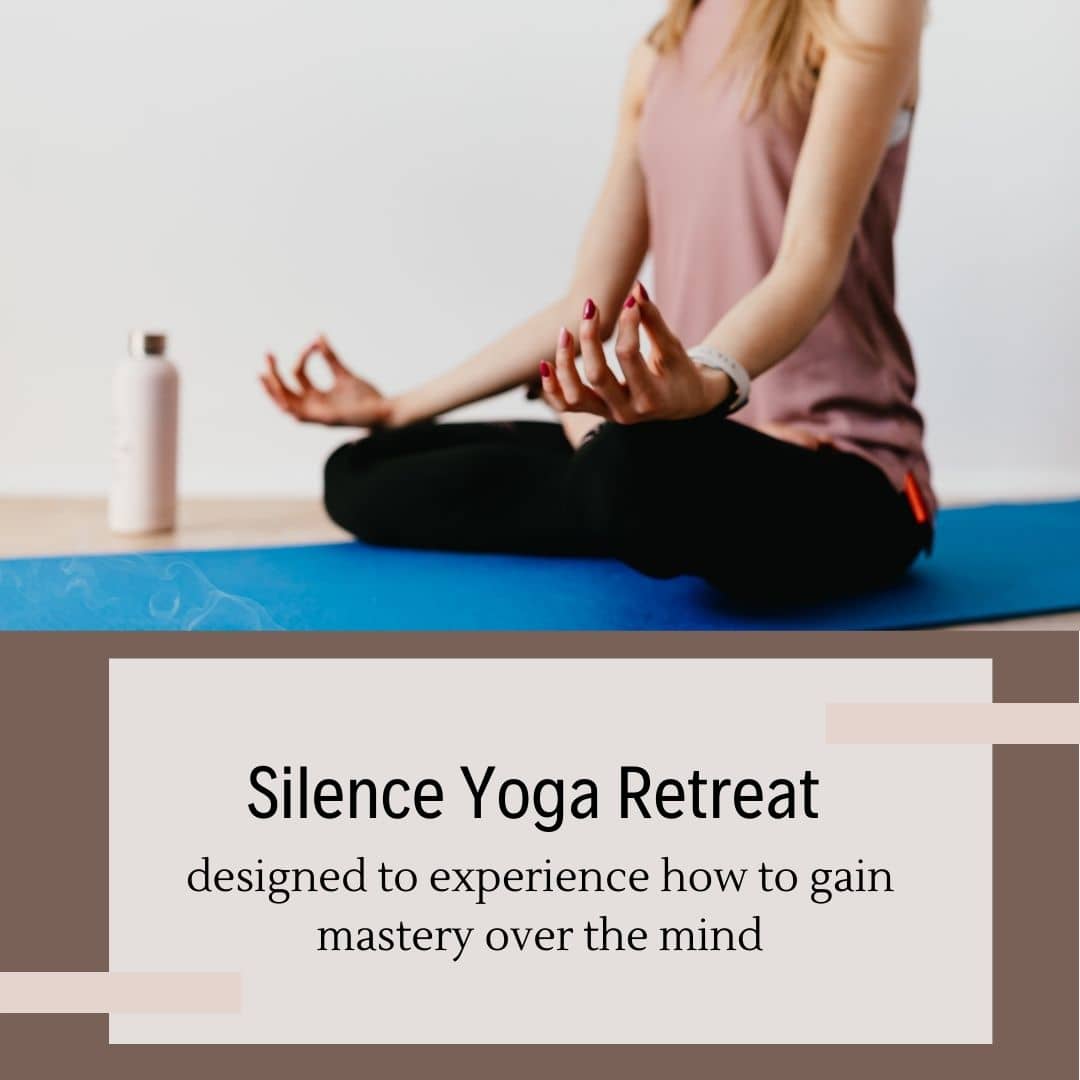 Silence yoga an opportunity retreat in Nepal
Silence yoga retreat in Nepal is not a new term. Monks of Nepal are practicing this yoga retreat for a very long time. The silent yoga retreat is an opportunity to notice what keeps your attention at the surface and being honest with yourself and others.
Nepal is the best place to practice silence yoga retreat. The silence yoga retreat in Nepal is designed to experience how to gain mastery over the mind while celebrating the power of senses and experiencing the calm by deploying silence. This retreat in Nepal employs a time-tested approach of conserving energy in silence, which is meant for finer balance and peace in life.                         
Practicing silence in a soothing environment is a must. You can enjoy your Mains practice in Nepal enjoying the beautiful natural gifts here. Nepal is a perfect combination of silence, yoga, and meditation so that's the reason why silence yoga retreat in Nepal is a hit yoga form.
How is the silence yoga retreat performed?
Mediators or practicers of all levels are drawn together too silent yoga retreats for spiritual awakening and peace of mind. This will allow you to experience inner peace as silent retreats are designed to allow for quiet contemplation and meditation.
Surely silence yoga retreat is an insightful experience that can be seen as extremely intimidating sometimes.
Benefits of a silent yoga retreat in Nepal
Nepal is known for its serenity and tranquility. The silence lies here as the permanent inhabitant. The silent romance with yourself activates your inner chakras and will make you energetic. The teachers or gurus of Nepal who teach us silence yoga are well experienced and very friendly in manner. The course taught in Nepal is distinct from other countries as yoga is almost the cup of tea of Nepal. Yoga was introduced in Nepal just after its discovery. That's why the course taught here is trustable and worldly accepted.
Institute providing silence yoga retreat course in Nepal
Silence yoga retreat in Nepal is a very vast subject to explore. Nepal Yoga Teacher Training and Retreat Center in Nepal serve silence yoga retreat. Other things that can be explored along with the silence yoga retreat are:
view of snowy Himalayas and can do nearby hiking on extra cost.
sightseeing of world heritage site
Yoga holiday with panchakarma detox (on extra cost)
Itinerary of Silence Yoga Retreat course
During the silent yoga retreat course you will get 4 different yoga classes ( in different dimension of yoga-like asana, breathing, meditation, and philosophy) but all the classes will be performed in silent mode meaning you(student) will remain silent but the teacher will give you the instruction how to stay in silent and also we do the asana practice. This is more about your deep level of yoga practice where you focus on silence. Since class can't be performed in silence mode so teacher will not be in silence but you as a student practice the silence. 
If you need to know anything about the class, food and accommodation, you can give us a handwritten statement and we will take action accordingly.
Silence yoga retreat in Nepal is a chance to explore and gain more knowledge about yoga and spiritual arts surrounding yourself with natural beauty.
You are always welcomed in Nepal as everyone here is humble and gentle.