1 Week Yin Yoga Retreat in Nepal
---
In a fast-paced world, managing time for practicing yoga is not an easy task. However practicing certain form of yoga is the prerequisite for the healthy mind, body and soul. Yin yoga retreat practice is a contemplative practice that gives you an opportunity to go inside and feel the true nature of thyself i.e. peace, love, harmony, kindness, truth and bliss, which is present within yourself. Most often, it is practiced in a bid to recharge your mind, body and spirit.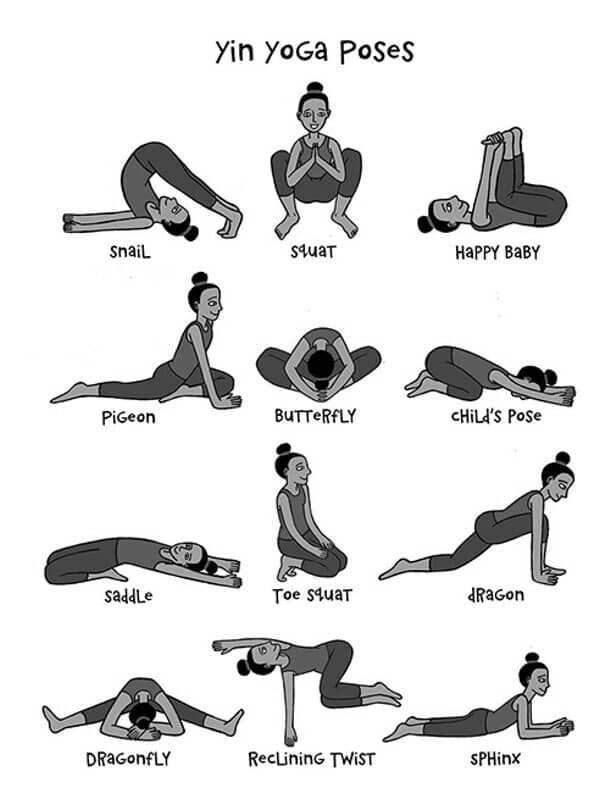 Since the inception of the yin yoga retreat, yoga is practiced in stillness, patience, and non-reactivity. By turning inside by practicing Yin class, we become proficient in self-love and self-help. Furthermore, we become good listeners by practicing self-reflection. We become wiser and sharper inside out, likewise, the curiosity doubles and the thirst of knowledge beefs through exploration of our inner being.
What is Yin yoga?
---
You might be pondering about what Yin Yoga is, if you are then you are at the right place to know about it. The inception of Yin Yoga dates back to 1970s, it was founded by martial arts experts Paul Grilley, who developed and practiced it for many years in a row.
However, many scripts have attributed to Taoist yoga teacher, Paulie Zink as the founder Yin yoga, which is based on inchoate knowledge of the inception of yin classes. It is well documented that it become more popular due to Paul and his wife Suzee who practiced it who become ardent follower of it. Likewise, other celebrity like Sarah Powers and Bernie Clark also practiced Yin Yoga.
Some major benefits of practicing Yin Yoga
---
Tranquilities and stabilities the attention and physique
Decreases stress and anxiety
Upsurges circulation
Mends flexibility
Discharges fascia and mends joint flexibility
Poises the inner organs and recovers the flow of chi or prana.
Major types of Yin Yoga
---
If we talk about the positions of Yin Yoga, we can find there are eight main positions. The eight main postures can be easily further divided into umpteen of variations. The benefiters of Yin retreat has found that the eight postures most importantly targets the 10 myofascial groups which are mainly present in the legs and torso as well as fourteen skeletal segments of the body.
The eight important archetypal poses are Saddle, Caterpillar, Shoelace, Damselfly, Dragonfly, Twist, and Dog. In Yin classes the fundamental position, most importantly target the leg muscles, most importantly, hamstrings, glutes, adductors, hips quadriceps/flexors, for the torso, rectus abdominis, obliques, thoracolumbar group, quadratus lumborum and upper body muscles.
Unlike other forms of yoga, the main benefit of Yin Yoga is you have the capability to derive your own poses and practice whatever variations you admire, and adopt the unique range of motion.
Purpose of Yin Yoga
---
It is a well-known fact that connective tissues or in yogic language commonly known as Yin is stiff and inelastic. In a bid to make balance among the muscles and increase the Yang into the body, Yin yoga is most commonly practiced. Moreover, it aids to loosen up and make the body make more freely and elastic.
What do We provide On this Retreat?
---
If you are searching for the quality Yin Yoga Retreat in Nepal, you do not have to search it anymore. We provide 2 hours of Yin classes every day, moreover, two additional classes in Yin poses, meditation and mindful meditation.
Included
---
We provide the retreat program with food and accommodation option. Nepal Yoga Teacher Training and Retreat center provide the true and living essence of yoga to yoga aficionados all over the world.
We heartily invite you to participate in the wonderful journey and enjoy the yogic and scenic milieu in the Nepal Yoga Teacher Training and Retreat center in Nepal.