Yoga Academy in Nepal
---
Out of many Yoga Academy in Nepal, Nepal Yoga Teacher Training and Retreat Center is one of them. Since starting, we are a true yoga school in Nepal that focuses on Modern and traditional yoga systems and other different kinds of healing courses like Reiki healing, Singing Bowl Healing, Pranic Healing etc. Since Nepal is one of the greatest spiritual spots on the earth. Nepal has a good environment for yoga because of deeply devotional peoples, sacred rivers, the highest peak of the mountain.
Most importantly it is the birthplace of Buddha and consists of many temples. Nepal Yoga Teacher Training and Retreat Center is located at holy heaven of the jungle of Nagarjuna of Kathmandu Valley in Nepal. It is the sister academy of Nepal Yoga Home so that same the facilities will be given to the trainee of Nepal Yoga Teacher Training and Retreat Center.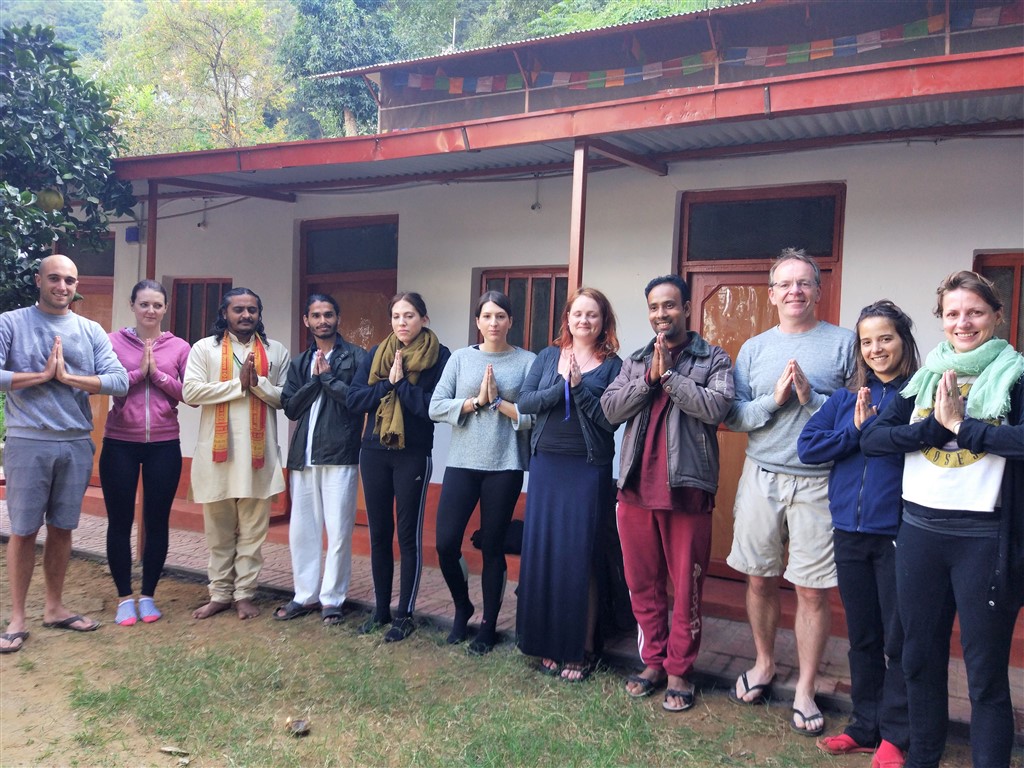 NYTT & RC as a Yoga Academy in Nepal
---
Our Yoga Academy in Nepal focuses on ethics and inspires people to be a good human being. As a true yoga school in Nepal, it offers specified and standard courses to the trainee for the purpose of conducting the teacher training programs. The training is not just for the sake of becoming a teacher.
Our courses are to awake and enlarge the spectrum of yoga. We don't think after taking the courses you have to be the trainer or link with the yoga. Being True yoga school in Nepal we provide some courses which may be beneficial for you. We brought comprehensive courses that will be conducted by highly experienced and dedicated teachers. The courses which we provide are:
Nepal Yoga Teacher Training and Retreat Center is planning to expand its horizon by offering opportunities for training and research programs. We have been accenting in kindling the glint of spirituality and waking up to the individuals instead of simply be a mere faculty to deliver some designed programs.
Services provided BY Our yoga Academy in Nepal
---
We are a true yoga Academy in Nepal many trainees attain the class or course. And providing good courses will not be enough to be a yoga academy in Nepal; you have to provide some services to the trainees so that they feel comfortable to attain courses. Keeping this in mind Nepal Yoga Teacher Training and Retreat Center provides the best services clean room, spiritual environment, healthy foods, Nice classes with experienced gurus as the requirement of the course and trainee.
The goal of Nepal Yoga Teacher Training and Retreat Center
---
Since we believe that yoga is not just for physical fitness or to be the trainer. Yoga of different forms can help so many problems which are in our society. Some of them are addiction, crime, anxiety, depression, and much more health problem. So our main goal is to help the society to get a ride from these all and others are
Spread awareness and transformation of life through yoga, and meditation
Reduce side effect and harms caused by social disharmony, crime, and many health issues
Provide charity to organic farms
Help you to realize your inner potentiality
Promote the sacred and divine land of Nepal
Research paper on yoga and therapy
Assist yoga seekers to make their life beautiful, joyful and successful
To Spread this sacred knowledge to all over the world. Our mission is to reduce the patient in the hospital, to bring harmony among people, To reduce stressful people in the word, To aware everyone about their internal peace and bliss, To reduce the criminal activities by this great knowledge of yoga.