How to Choose Yoga Retreat
There are countless yoga retreats out there and enthusiasts are often perplexed as to which factors they need to take into consideration when choosing one. In this article, we shall shed some light on how to choose yoga retreat. So, without any delay, let's dive into the topic.
1. Location of retreat
Where you learn yoga is equally important as from whom you learn it. Yoga retreats are available in almost every corner of the world. Be it cities, villages, or near jungles. Before you decide where you want to learn it, make sure that you understand your preferences first. For instance, if you are a nature-loving person, then it will be suitable for you to choose a yoga retreat that is near the vicinity of jungles. If you love the urban melodrama then it will be in your best interest to select a yoga retreat that is in the major city.
Also, you should take into account whether you want to incorporate extra activities like hiking and rafting while practicing yoga.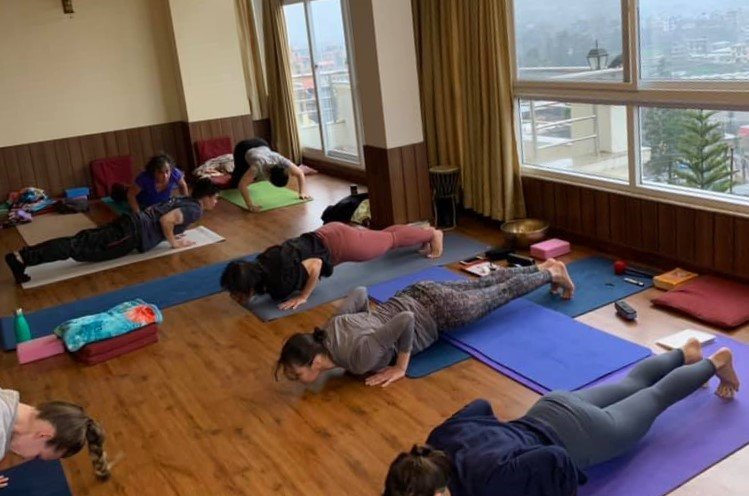 2. The teacher profiles
If you want to become the best, then you have to learn from the best. This statement has great value in almost every phase of learning. On deciding how to choose yoga retreat, you need to consider the level of experience and knowledge possessed by your teacher. You can do so by observing the teacher's accolades and educational background. Furthermore, you can call him directly and ask about his qualifications. The yoga retreat is your getaway or vacation and you definitely would not want to be taught by the wrong individual.
3. School profiles a key factor on How to choose Yoga Retreat
When you stumble upon a yoga retreat, don't make the mistake of blindly believing that it is legitimate. Do your research and conduct a thorough background check on that institution. Make sure that such institutions have the mandated legal paperwork and they fulfill the necessary criteria. Established schools receive various accolades and you can find it on their website. You need to be sure that what you are looking for is there. You are about to spend your hard-earned money so make sure you do it right!
4. The core idea of the retreat
Another important factor in how to choose yoga retreat is the theme or core ideology of the yoga retreat. Is what you are searching for in a retreat there? Does the yoga retreat discuss the subject matter that you want to learn? You must clear your intentions first and then get your objective in direction. Go through the descriptions of the yoga retreat thoroughly and select the one that best suits your interest. If by chance you land upon a wrong yoga retreat, then your holiday can quickly turn into a nightmare.
5. Price
Price is the most influencing factor in choosing a yoga retreat. by default, we have the assumption that expensive retreats are best and affordable and cheaper yoga retreats are sub-par. That assumption may not always be true. It is the quality of service that matters the most. Before selecting a yoga retreat, compare prices with other retreats and see what sort of services they offer. And one more thing, don't let cheap prices influence your decision. It is always the service and quality experience that matters.
6. Timing and Duration
Identically, when you go and how long you are planning to stay is also a pivotal factor in choosing a yoga retreat. There might be yoga retreats that offer a one-month package but do not offer a week yoga package and vice versa. You need to make sure how long you are planning to stay and accordingly, come up with an action plan to select the desired yoga retreat. For some, one month of a yoga retreat is necessary whereas, for some, a week is enough. It all depends on you.
7. The size of the retreat
While deciding how to choose yoga retreat, you need to take into account the size of the retreat. In other words, it means the number of people that will take part in this retreat with you. In normal cases, the retreat size is 20-30 people. It is acceptable by many but there might be people that like to be part of a small group. If you feel that the size of the retreat may be cumbersome, then you need to find the one where the size is small. It's your vacation so you need to make it perfect.
8. Traditions and culture
While we speak of the yoga retreat, it is understood that yoga will be taught. There are yoga retreats that provide other facilities like cultural experience, hiking, and even sort treks. If you are an individual that fancies outdoor activities, then the latter option would be great. So, the next time you choose a yoga retreat, be sure that there are other activities linked to it and whether you get a cultural experience or not.
9. Style and type of yoga
An important tip in deciding how to choose yoga retreat is considering the subject matter that is taught in the yoga retreat. There are different styles of yoga-like Anusara, Ashtanga, and Bikram. You need to make it clear as to the type of yoga that you want to practice and depending on that, you need to select a yoga retreat. Also, make sure that your definition of yoga matches with the definition of yoga that the retreat provides.
10. Additional expenses is the next factor on how to choose yoga retreat
During the yoga retreat, the yoga classes cost is fixed but other costs are variable. For instance, you got costs like extra food cost, room charge, site visit cost, etc. These costs might be immaterial in the short run but if you plan to stay in the long run, then it can be a hindering factor. Contact the institution and understand the cost details in brief. Saving a few bucks can prove helpful in long retreats.
These are the things that need to be kept in mind while deciding to choose a yoga retreat. We hope that it was helpful.