Introduction- Why yoga after coronavirus
In the world filled with various types of diseases, yoga is the harbinger of wellbeing. With increasing cases of coronavirus, people are immured inside their apartments, which is making them lazier every day. In this article, we discuss about why you need yoga after coronavirus and will give some tips on yoga for coronavirus.
It is the need of the hour to make thyself stronger both physically and mentally by practicing yoga, in a bid to make themselves stronger to survive the unprecedented pandemic. With the rife in cases, it is obvious that people feel anxious and sometimes sad because they could not do much to ward off the disease.
The best technique to win the coronavirus is to increase your immune system. To boost your immune system yoga is the best technique. So, yoga for coronavirus is one of the most effective techniques. It suppress the power of coronavirus to role over your body. 
Despite all these things, amid coronavirus people are striving to be fit either by eating healthy foods or by doing workouts inside their homes. Notwithstanding practicing all these protocols people are following on their daily life, they are not benefitted as much as they were used to by going in the fresh air or by the release of dopamine and serotonin by meeting their nooks and cronies or doing their favourite works outdoor. In this time of chaos, yoga after coronavirus is certainly going to boom with leaps and bounds.
Yoga—an universal and powerful truth
It is a universal truth that yoga aligns mind, body, and soul to make you physically, emotionally, spiritually, and mentally healthy and hearty. Many yoga practitioners believe that practicing yoga for a couple of hours in a day daily keeps them recharged for the whole day, and shun off any enervating or siphoning off the energy from their soul and body.
The strict restrictions for over 4 months have created tremendous pressure on people mainly on daily wage earners and businessperson, mostly. The hodgepodge of daily routine has made people difficult to confine them in their offices and homes for a longer period, causing people to suffer emotionally, physically, and mentally due to closure of the source of enjoyment.
Yoga has been the most efficient way to deal at the time of chaos in the outside as well as the inside world. However, the pandemic has not bestowed the smooth running of the yoga studios as well. There is a greater tendency of people turning into online yoga classes to enjoy and regain balance and get back to the original shapes. The rife in the number of people partaking online as well as offline yoga classes verify people enamouring and adopting to the yoga after coronavirus.
Yoga for Coronavirus—a scientifically proven to make you strong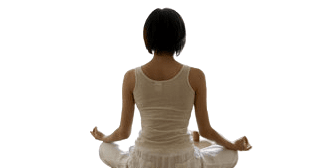 Many scientific publications have claimed the coronavirus mainly attacks throats, lungs, and deposits an unnecessary amount of mucus in the lungs of the patient, causing them difficult to breathe and debilitating their energy to work daily. However, many yogis claim yoga after coronavirus have various benefits on breathe to keep their lungs active and healthy. This technique includes
Kapal Bhati
Analombilom
Bhastrika
practicing mindfulness meditation to keep mind, body, and soul aligned and become emotionally, spiritually and physically strong.
Agnisar Kriya
In addition, different yoga asana ( posture) can be done to keep feet and boost the immune system. So yoga for coronavirus is very effective technique.
Additionally, we need to improve our eating habits. 
Need to focus on Ayurvedic lifestyle like natural food, fresh food, herbs you found in your area, promote green vegetables in your food, Turmeric is very effective for coronavirus. 
A program like yoga teacher training and yoga retreat course help to teach you all these pranayama or breathing techniques and more advanced yoga asanas. What we suggest is you need to participate in the yoga classes leran better which gives you better way to practice yoga.
The thing about the coronavirus is we know very little about the virus, however, there are many things to unravel about the virus. Nevertheless, we know that virus effects can be attenuated by practicing yoga and meditation for a longer period regularly.
The chest capacity and lung effect can be highly impacted by the practice of some of the innocuous yet useful techniques, which can make you, feel better with each day of practice. However, it is advised to be regular without any excuses.
Various channels are broadcasting the yoga for coronavirus techniques in a bid to keep you fit and healthy without any sorts of side effects. However, it is up to you whether to be strong or remain feeble by practicing yoga and meditation