7 Days 7 Hours Online Yoga Retreat in Nepal
---
Nepal yoga teacher training and retreat center has come up with an amazing initiative that will satiate your thirst for knowledge. We bring you the 7 days 7 hours online yoga retreat in Nepal where you will learn the divine secrets of yoga. You will be taught by our esteemed tutors who have years of experience on their backs and they will make sure that you get the quality education along with elevated gratification.
The South portion of Asia has seen the likes of numerous acclaimed spiritual masters and philosophers. These scholars have provided unparalleled contributions to the field of Hinduism, life, and yoga. Enthusiasts from across the globe flock Nepal to gain much-needed insight into yoga and to apply its teachings in daily lives. Some wish to develop a career in yoga whereas some do it to find some solace.
Before we embark on this grand experience, let's take a quick insight into what composes yoga and its history. We know that some of our readers might be acquainted with this fact but hey, you can still learn more! It is greatly believed by scholars that yoga was created by ancient sages that lived in India thousands of years ago whereas another school of thought relies on the fact that it was gifted to humans by the Gods.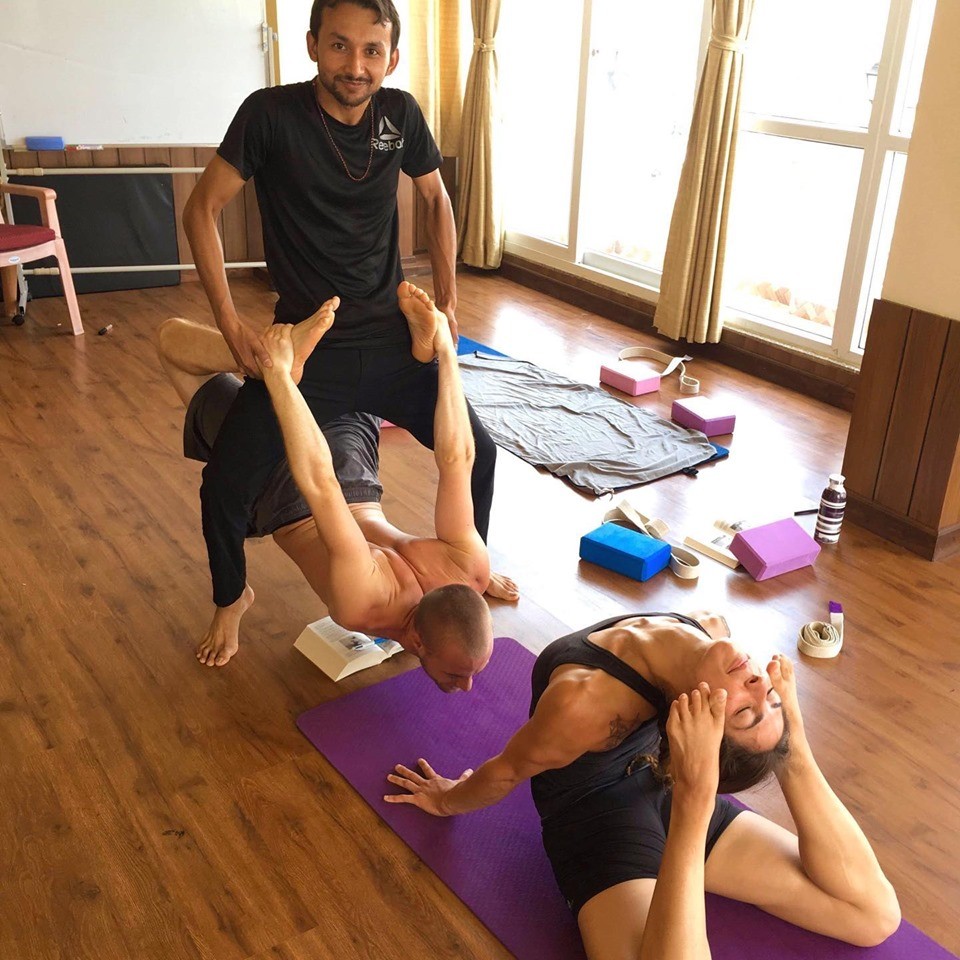 We find ourselves perplexed by the question that is yoga associated with the history of religion and faith or is it a story devised by our ancestors to keep diseases at bay. This is a subject of discussion for another day but what readers need to know is that yoga is a technique through which one can achieve inner peace and connect with the inner spirit. In this age of technology and pandemic, inner peace is much more crucial. You can learn to do so by taking the online yoga retreat in Nepal. 
Readers are often greatly intrigued by the rich history of yoga that they often forget that it has benefits that are backed by science. The numerous poses/asanas that yoga uses are known to increase flexibility, strengthen the muscles, and tone the body. Yoga is known to cure the suffering of the mind. It also aids in reducing anxiety and strengthening the concentration levels. Considering the perks of yoga, various educational institutions throughout the world have incorporated yoga in their curriculum. Now that you have understood the convivence of yoga, let's learn about the contents that you will deal with in this 7 day 7 hours online yoga retreat in Nepal.
The class will be taught by our experienced teachers and you will be provided the course materials too. The timing of the class shall be notified to you once the admission process is completed. You will learn about the poses/asanas, anatomy, and yogic philosophy in this class. This 7 day 7 hours online yoga retreat in Nepal will be very fruitful and you are bound to enjoy it.
Schedule of 7 hours online yoga retreat in Nepal 
---
Day1:  Opening of the session, Brief into of course and 30 minutes of a yoga asana session
Day 2: Traditional Surya Namaskara
Day3: Surya Namaskara according to Ashtanga Vinyasa
Day 4: Chandra Namaskara
Day 5: Hip opening exercise
Day 6: Sequencing
Day 7: Home practice technique and overall briefing of 7 days course and ending session.
Note:  Class will be given in ZOOM so you need to have good internet connectivity. We will explain other things from our side.
Other courses:
Yoga: YTT 200 Hours In-School Class
Trekking:  We have good co-ordination with Trekking partener. So, you can book the trekking through us or you can directly contact them. Link is given below: