Welcome All to Experience Yoga In Nepal (Yoga Teacher Training & Yoga Retreat in Nepal)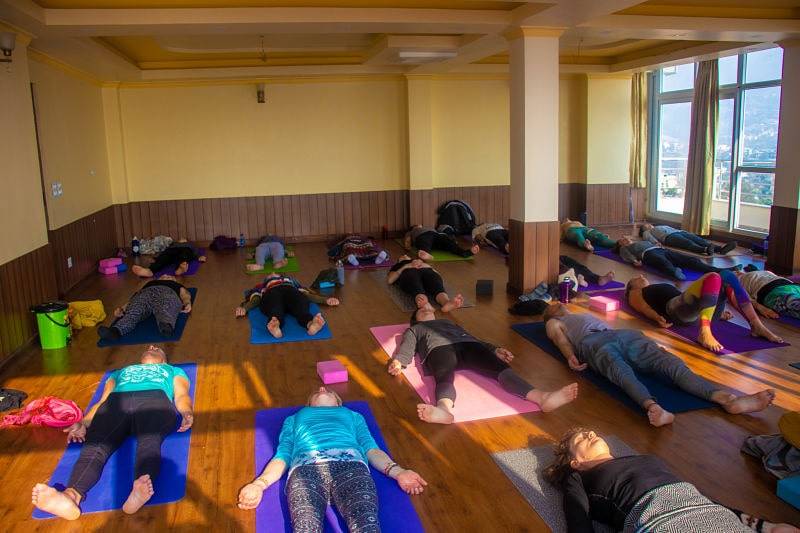 You can enjoy our Authentic YTT,  a combination of traditional and modern and fusion of Hatha/ Ashtanga yoga in Nepal with highly experienced yoga teachers in stunningly beautiful place of Nepal, Kathmandu.
Are you searching for the right place for Yoga Teacher Training? We might be your best option. Beginner, Intermediate, and Advanced level students are accepted for the 500 hours Yoga Teacher Training. Don't do late, Sign up for yoga in Nepal today.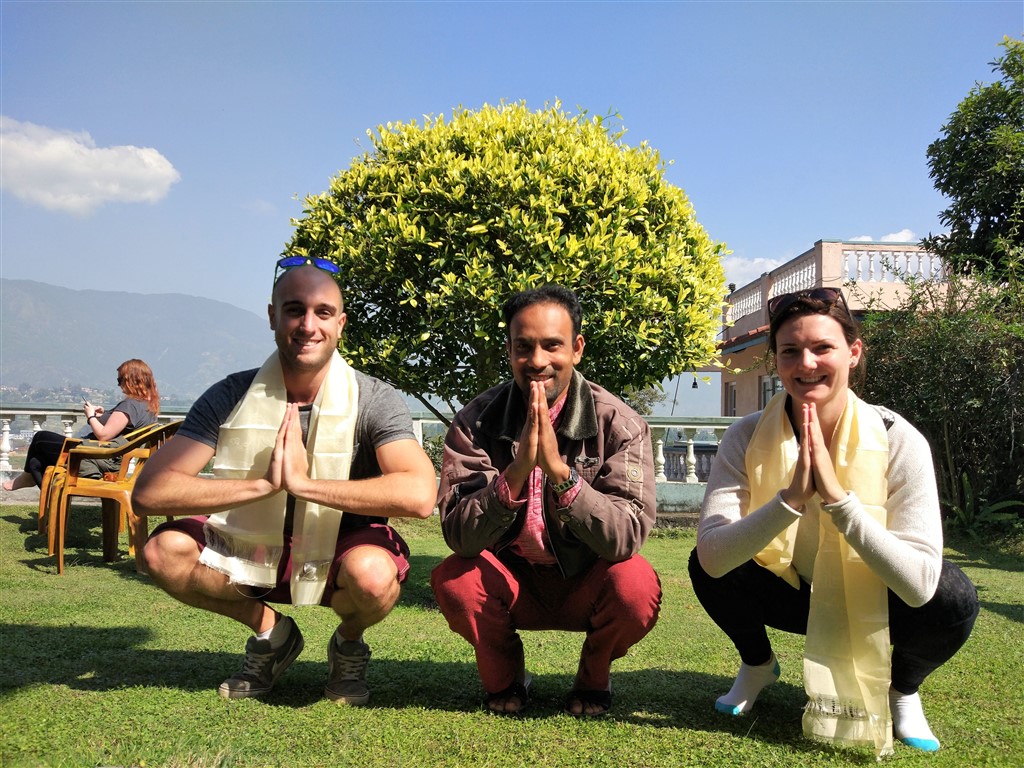 5 reason to choose us for Yoga in Nepal
Are you searching for a yoga teacher training center? Are you searching for an ideal learning center to accentuate your yoga skills? Or do you just need a proper getaway from the daily grind? The answer to all your queries is the Nepal yoga teacher training and retreat center. It is the best place to learn yoga in Nepal and here, we shall highlight the reasons why you should choose it.
Unbeatable Location
Yoga acts as a roadmap that connects the human soul to the supreme being. We have seen in numerous documentaries and pictures that yogis practice yoga in the jungle/nature. Nepal yoga teacher training and retreat center resides in the periphery of the Nagarjuna forest. It is as close to a jungle as we can get! The green and fresh scenery of the Shivapuri-Nagarjuna conservation area starkly contrasts the bustling Kathmandu metropolis. 
The wilderness is not only limited to our eyes only. The yoga in Nepal  and course may exceed a week and you get a day off during such times. Capitalize on your break by enjoying a hike through the Nagarjuna forest. Move past the ancient monastery and climb the famous 1000 steps. Once you reach the summit, enjoy unparalleled views of the snowy mountains and Kathmandu valley as well. You'll experience inner peace and serenity at the summit.
Expert Professionals
There is a saying, "To become the best, you need to learn from the best". At Nepal yoga teacher training and retreat center, we have the best teachers whose knowledge and command in yoga is unparalleled. Our teachers have a great grasp of both academic yoga and traditional yoga. you can rest assure as once you join us; you are in capable hands.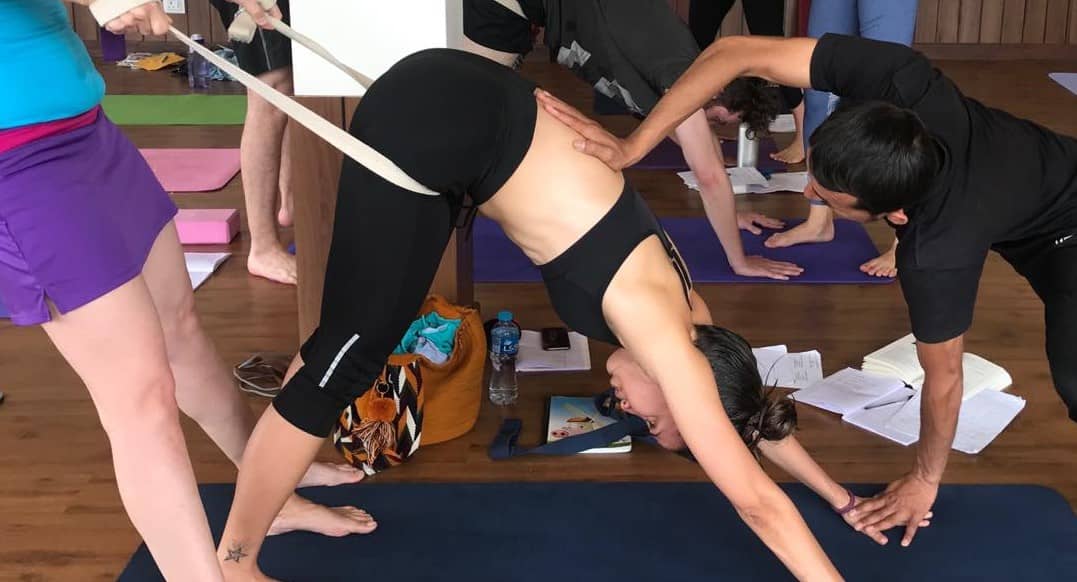 Also, our teachers possess great teaching skills. They will relay difficult concepts and ideas more easily. You don't have to hesitate about asking questions to the teacher too. Although there might be a gap between a teacher and a student, ultimately, a teacher is your friend. In this yoga in Nepal package, you will learn to grow spiritually, mentally, and gain the ability to observe things from a different perspective.
Multitude Of Services
Nepal yoga teacher training and retreat center is not only limited to providing yoga services. Although the main subject relates to a yoga retreat, it deals in other similar fields like yoga teacher training and Ayurveda courses. The following list shall give you an insight into the different services that we provide:
1-week yoga detox retreat
Reflexology training
Power yoga workshop
Recently, we have introduced online courses too like the 5 hours online yoga class and the 10 hours online yoga class. All of the above-mentioned classes are designed to provide you an authentic experience of yoga in Nepal.
unparalleled Services at the Best Rate
The accommodation and course price that Nepal Yoga teacher training and retreat center provides is unbeatable in both price and services. When we speak of accommodation, you will get a high standard room that comes with an attached bathroom. You will also get an air conditioner and hot water. All this accommodation will make you wonder, "All of this in such a considerable amount?"
To become a yogi, you have to eat like a yogi. During yoga in Nepal, you will live on a vegetarian yogi diet. Some of you might be disappointed by it but fret not, our seasoned chefs will provide you with a variety of dishes that will make you love vegetarian dishes. The food is made from the finest local ingredients and is bound to make you feel healthy and lively. Furthermore, you can taste numerous Nepali dishes of various ethnic groups too!
Class Rotations ( Both Yoga classes and Teachers)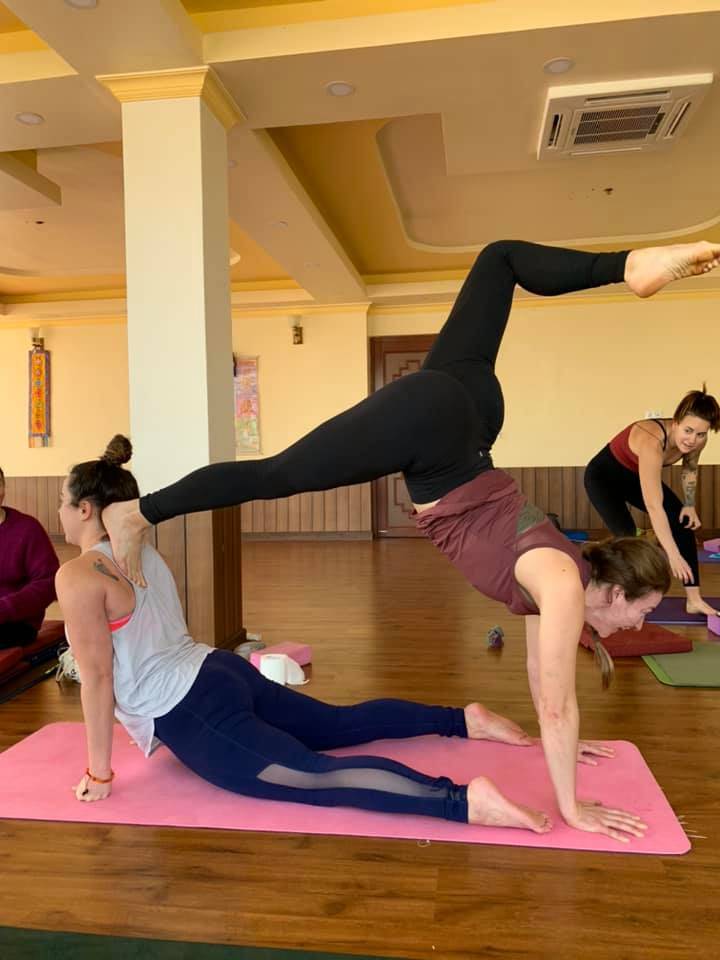 An interesting aspect of taking part in any classes organized by Nepal yoga teacher training and retreat center is that your activity is not limited to your package. For instance, if you choose the yoga detox retreat, then along with yoga you will do meditation, breathing, and philosophical classes too. Depending on the similarity of the subject matter, the classes are customized in such a manner.
The classes are arranged this way to prevent boredom too. Let's face it, doing the same activity for a continuous period is bound to be boring. A proper blend of various subject matters will teach you about numerous aspects of life and make you a more dignified person. This experience provided by yoga in Nepal is simply unbeatable.
Last but not the least, Nepal yoga teacher training and retreat center has over 10 years' experience in yoga and it is certified from Yoga Alliance International and Nepal Government.